3 Ways To Engage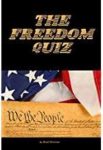 Here are 3 Ways You Can Engage:
1)  Become an Educator
Yes, you can do it. Using the simple strategy described here, you can be an effective educator.
Read and Share The Freedom Quiz. This simple easy-to-use strategy imparts much needed information in a brief way.
Print and share An American Catechism and the Socialism Vaccine. These provide foundational information every freedom-loving American should possess.
2) Share this website with your friends on social media.
3)  Join the Email List
Subscribe to the email list and get regular nuggets of knowledge. Your help in forwarding these emails and posting them on social media will build American Backbone. Click the Next Button to experience the quiz.

---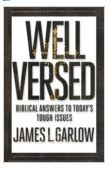 Want More?
Continue getting the facts about freedom. I recommend being prepared to address current issues by getting book Well Versed , by Jim Garlow.
All of these tools are excellent to use in one-on-one conversations, classrooms, study groups, etc.  And as Jefferson said, "… it requires no high degree of education to do this."Well Versed can be purchased HERE
Please remember this:
"No one made a greater mistake than he who did nothing because he could only do a little."

-Edmund Burke